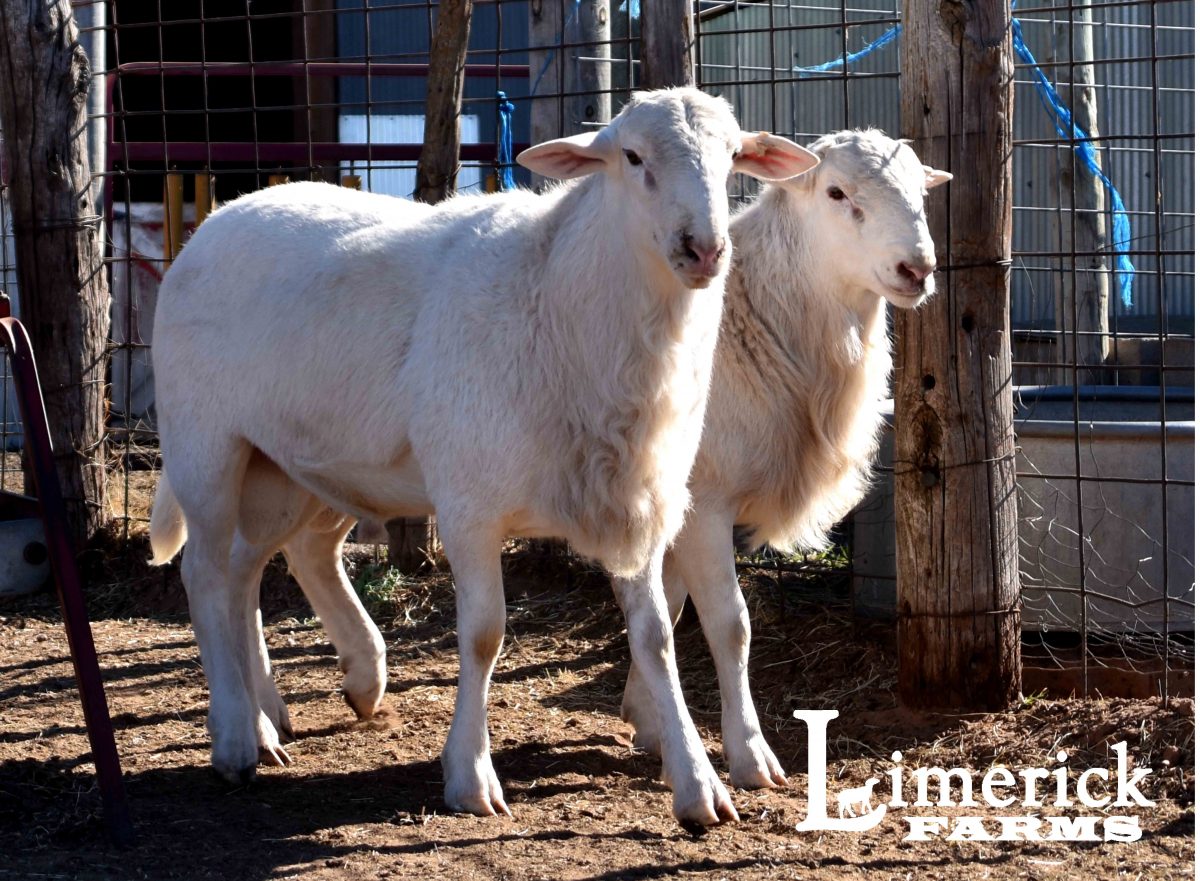 Welcome to Limerick Farms
These two rams were special as we raised them both.  Sold as yearlings we were proud of them both.  The weight gains on them both during the summer were impressive.  We still have the dam of the ram on the left so, if you want a ram out of her make sure you note it on the waiting list.
Sheep Heading to Midwest Stud Ram Sale.  All sheep will have current weights as the will be weighted before leaving the farm.   All sheep are vaccinated for CD & T and given a booster at 2 months.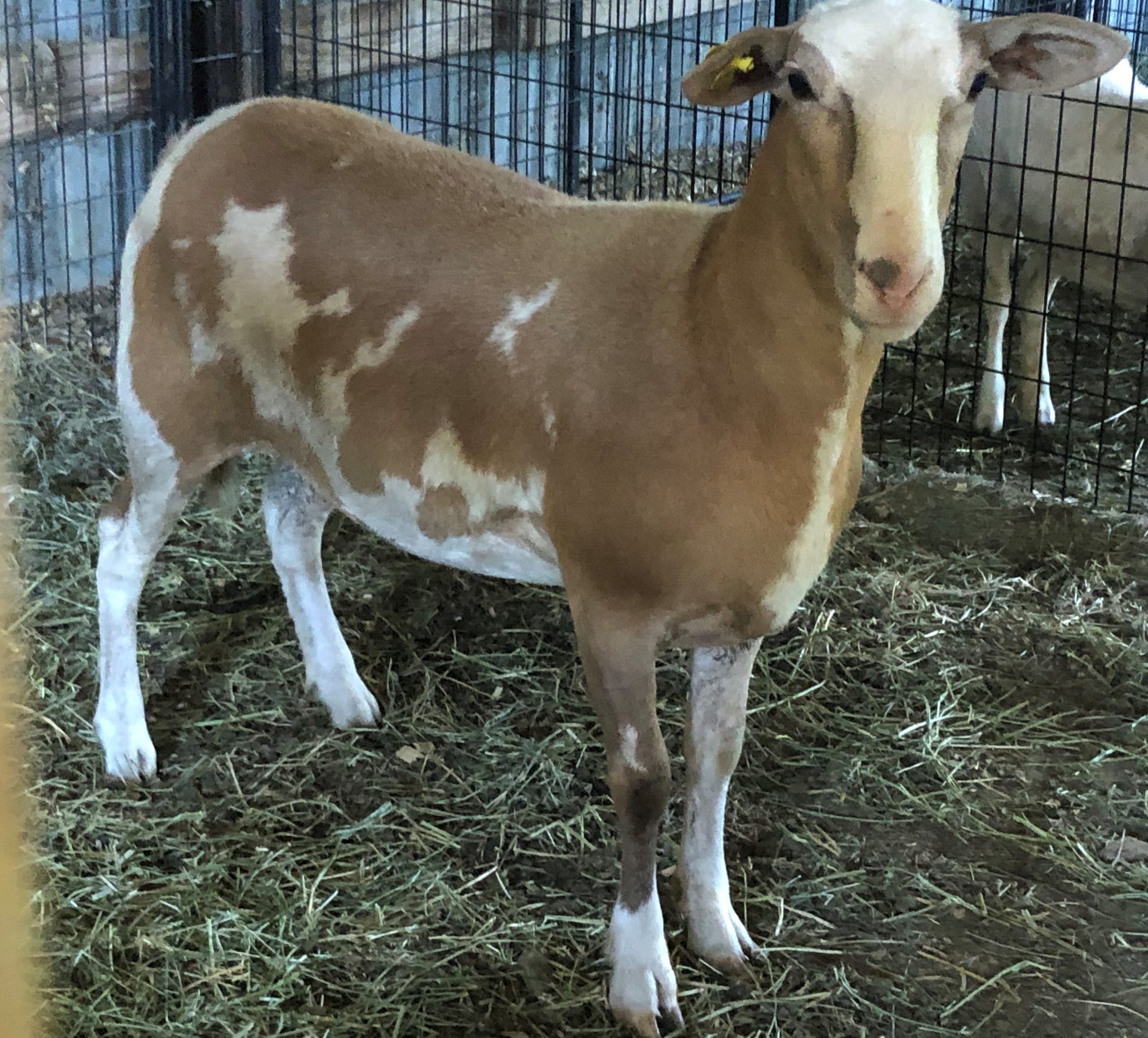 Yearling Ewe, out of an outstanding line of large framed ewes.  Currently, 160 lbs her mature weight should be between 180-200 lbs.    Due to her rapid growth in the past few months I am leaning towards her maturing at 200.  She was a single, born to a maiden ewe.   The ewe did have twins this past spring.  She is RR, open and ready for breeding the next generation.    She is still in the halter breaking process and hopefully will manage to walk like a champ for me.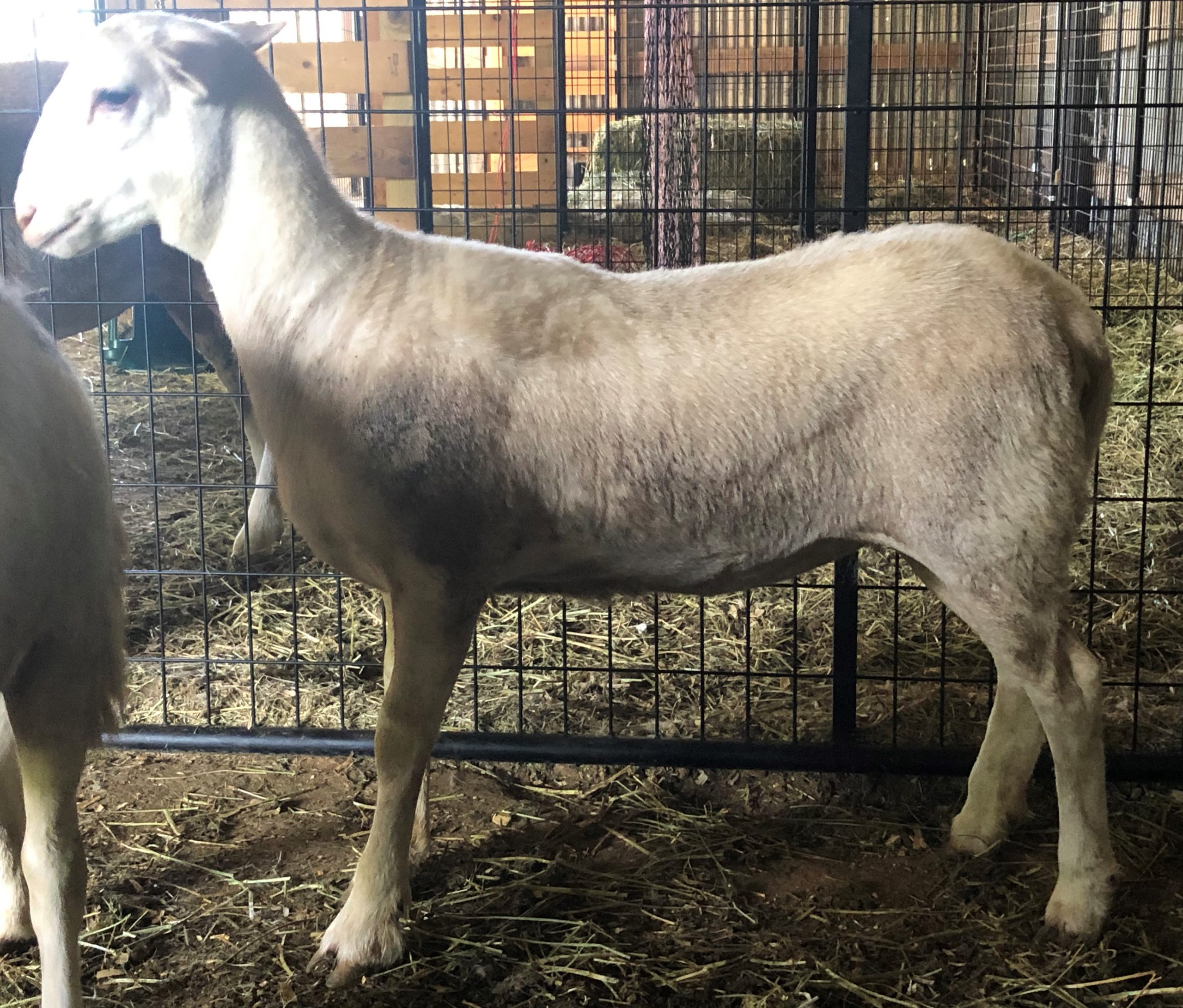 Late January Ewe Lamb,  The blood lines on this ewe lamb are some of my best.  Her mother has more muscle than some rams.  I have never had a chest on a lamb like hers.  She was born a twin but we lost her twin brother at an early age.  Her mother is now around 2 years old and weighs 166 lbs.  Unknown if she will surpass her mother in growth or not.  Love how this lamb is put together.  She is also RR and will soon be ready to lamb your next generation.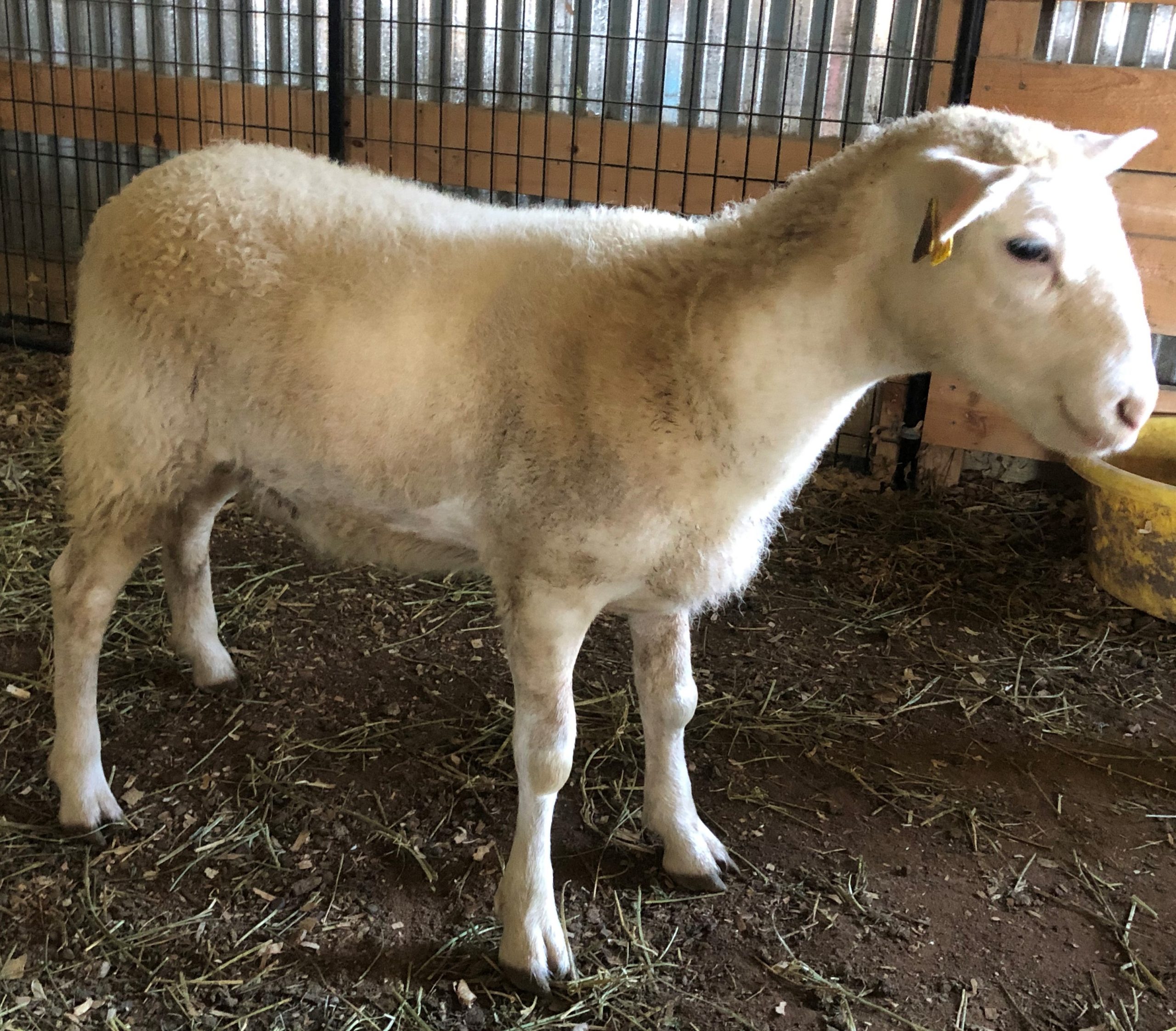 February ewe lamb.  I originally wanted to keep this lamb, unable to just don't have the land.  At first glance she appears short, but she really is not.  She just appears that way because she is so thick.  She is still heavily shedding, hopefully she will be done by the time of the sale.  Her mother weighs 147 lbs but, she is still under 2 years old and still growing.  Her twin brother will be coming to the sale also.  She did test QR, she will be retested to ensure it was not a mistake.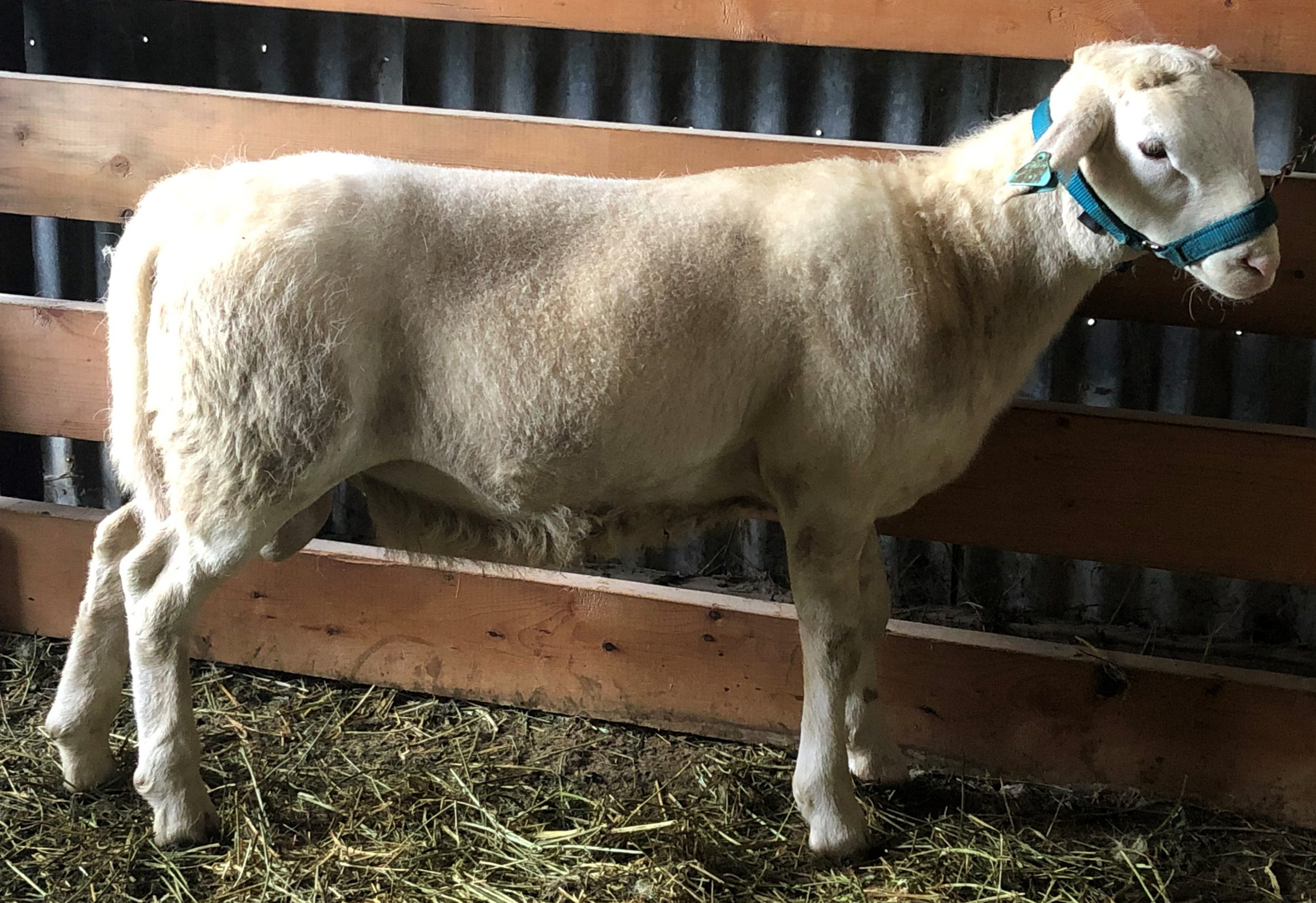 February ram lamb,  this ram lamb has made the most impressive growth of all our lambs.  Born at just 5.5 lbs I wrote him completely off as useless.  It was with shock I recorded his weight at just under a month of age at 33 lbs. and his weaning weight at 57 lbs.   His twin is sister pictured just before him.  He did test QR and will also be retested to ensure the result.  He would be an impressive addition to any breeding program.  He is the grandson to the great ram COR Augustus Meatmaker.
I have decided not to bring any sheep to the expo this year and sell everything at the midwest stud ram sale and the Southcentral Katahdin meeting in Vicksburg, Mississippi.   Again the sheep will be hauled to the Southcentral meeting in Vicksburg Mississippi on June 4-5.  For information on the sale there please call.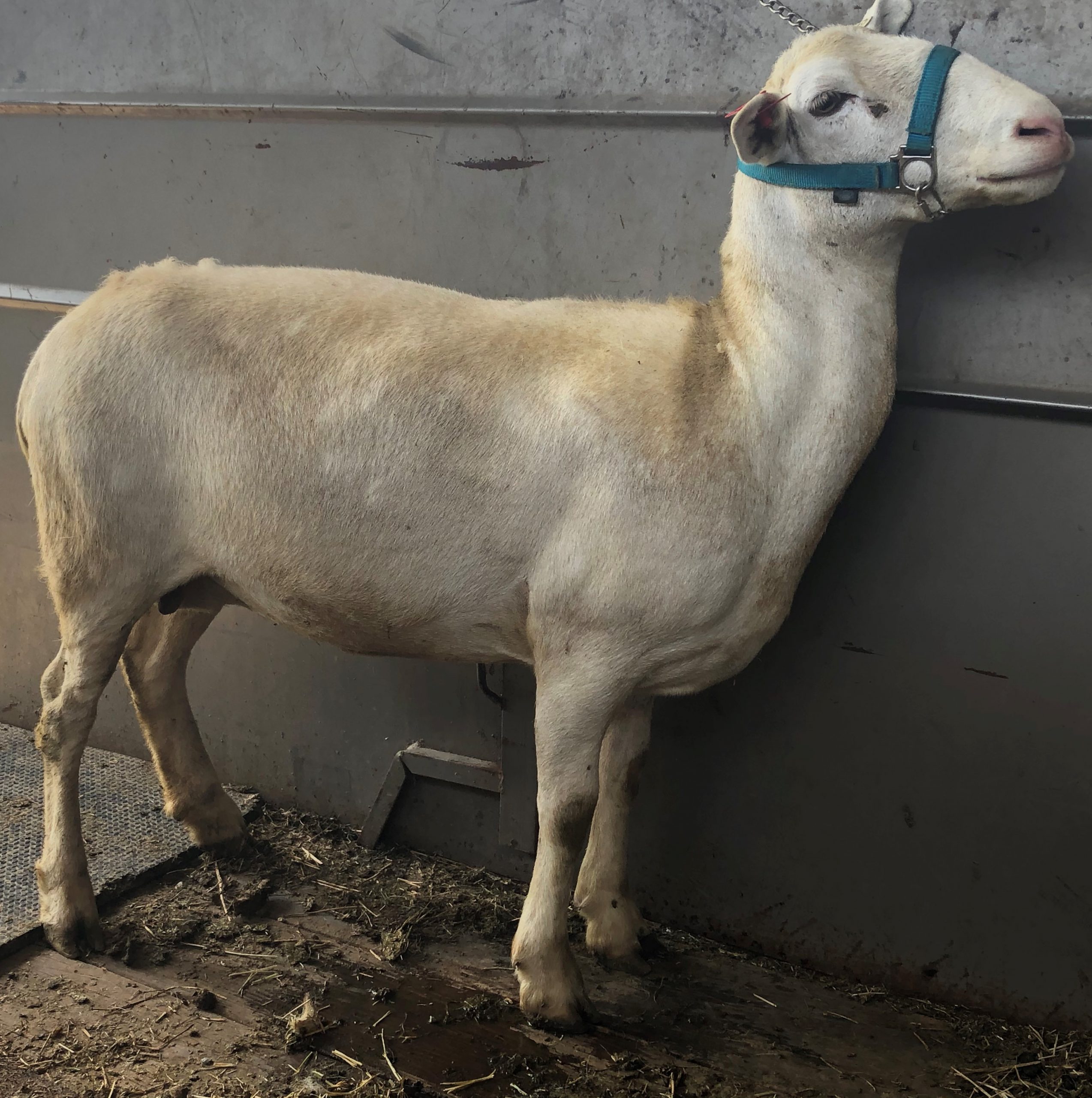 3 year old ewe Sired by ABT Titus Prime Meat , dam was out of COR Augustus Meatmaker.   Her last weight was taken at 150 lbs.  She does have a deformed teat on one side, she raised two lambs on the other  side.  I did keep one of her daughters as a replacement for her.  She is a very good mother and kicks dogs with her front foot.  Much like you would a soccer ball.  She is RR and currently open.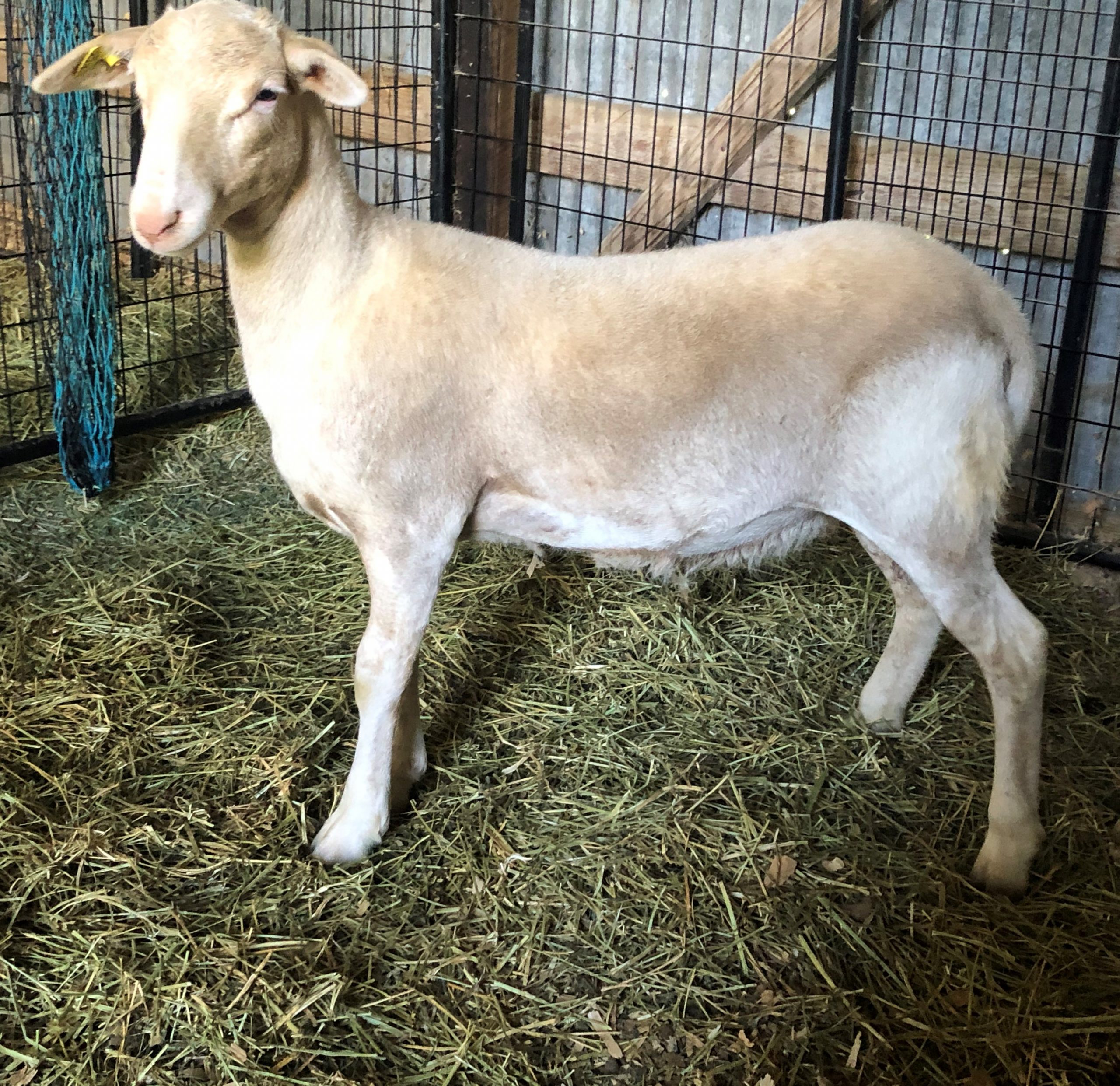 February ewe lamb, nice thick ewe lamb. her brother we will be using to breed the next generation of lambs.  She is also RR and growing well.  She will be a great addition to any breeding program.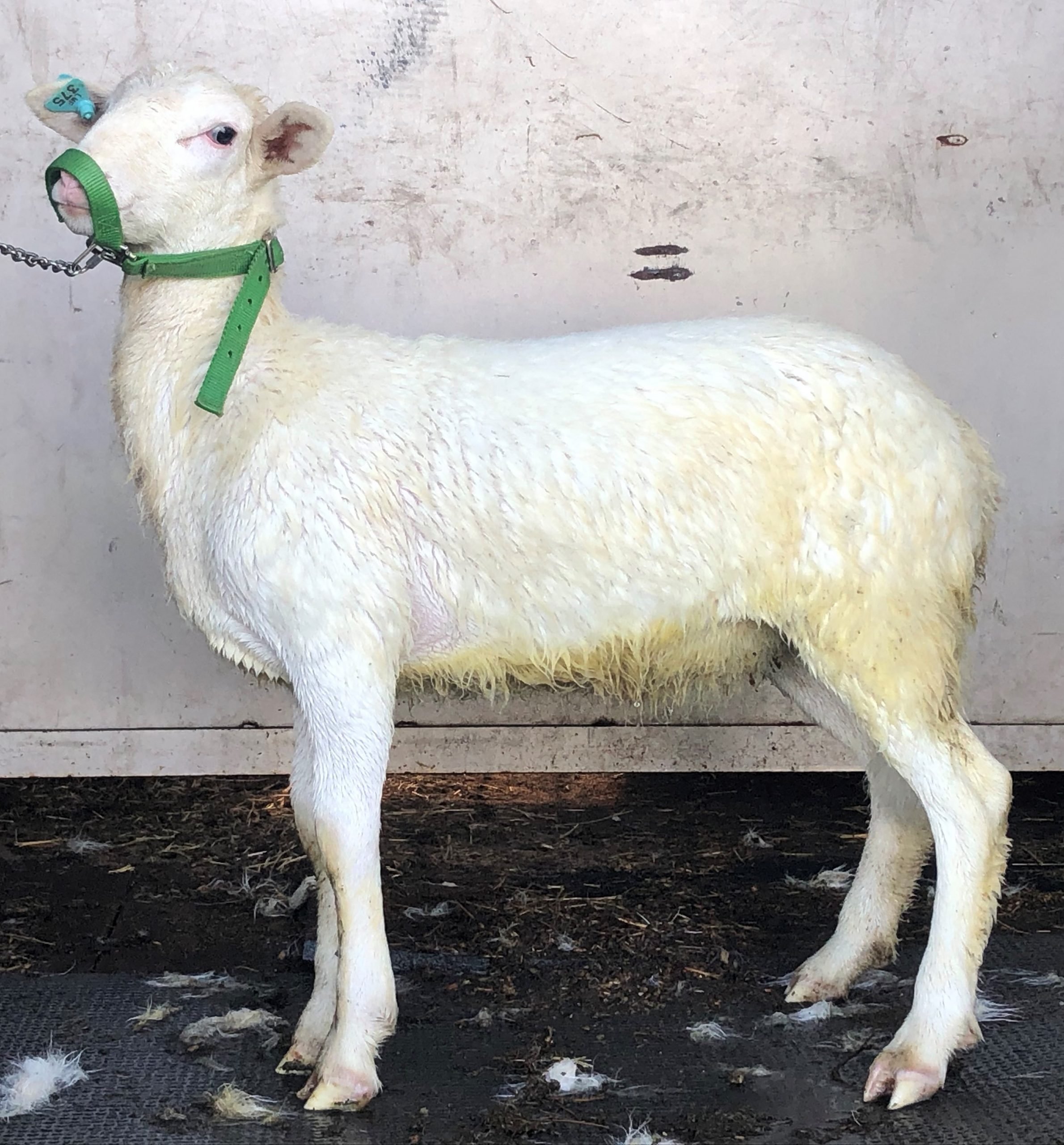 Mid March ram lamb, He has been gaining almost a pound a day.  He is already the same size as the February rams.  He was a single, born to  a maiden ewe lamb.  His is of the same blood line that was sold at the expo  two years ago.   He is also RR and ready to be your next stud ram.